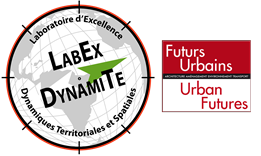 The 2018 Summer School of the LabEx DynamiTe (Cluster of Excellence Territorial and Spatial Dynamics) will be held from 24 to 28 September 2018, at the Villa Finaly in Florence (Italy).
This year, the main focus will be: « Massive spatial data: challenges in acquisition, treatment and use for territories »
This school will focus on emerging and heterogeneous spatial data sources. It aims to offer its participants: an overview of how these data can be used to drive research on territorial dynamics;
an understanding of contemporary expertise (methods and tools) required to process and model with these data.
Organizers:
Florent LE NECHET, Paris-Est University, France
Thomas LOUAIL, CNRS, Paris, France
Malika MADELIN, Paris-Diderot University, France
> Click here to register online (registration will close on Tuesday, May 1st 2018)
> Click here to find out more about this Summer School
> The provisional programme is now available! Click here to find out more